Dispenser for Oktima® and Oktima® Special V
Innovation – Environmental Sustainability – Hygiene
Bucket and dispenser made of post-consumer recycled plastic.
• MORE RESPECT FOR THE ENVIRONMENT
• MORE HYGIENE FOR USERS
• PRE-DEFINED DOSES = LOWER COSTS
• LESS RISK OF PRODUCT CONTAMINATION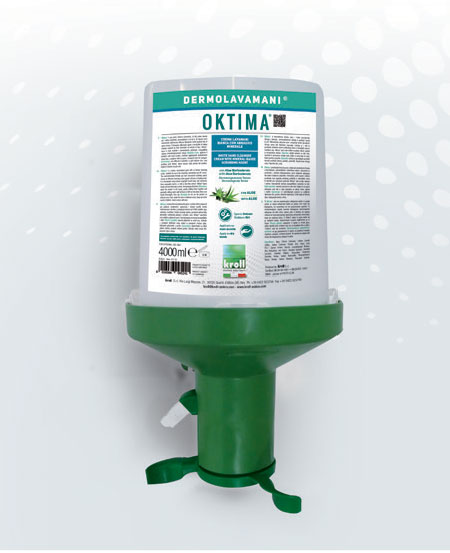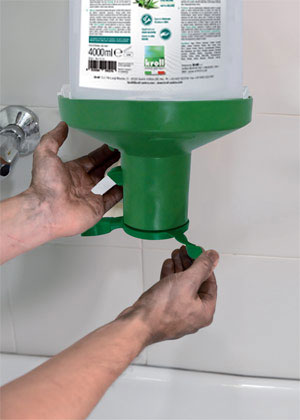 Dispensing
Apply a 4/5 litre bucket of hand cleaning cream to the DR2 dispenser. Turn the flaps clockwise. One dose of product will be dispensed without the risk of contamination.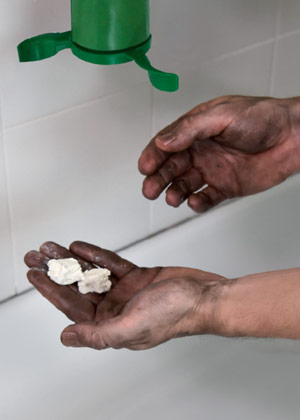 Dosing
The dispensed dose is sufficient to remove dirt and avoids wastage. The product is intended solely for use on dry hands.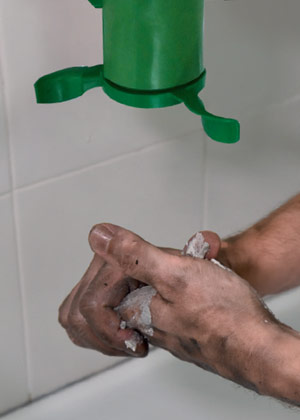 Washing
Rub your hands together, gradually adding water until all the dirt has dissolved. Rinse well and dry.