SINCE 1979 WE ARE PIONEERS OF THE COSMETIC CHEMICAL SECTOR AND
PROFESSIONAL DETERGENT MANUFACTURERS
FOR BODY AND HANDS

Since 1979 we have been producing innovative work with the same enthusiasm and determination as on our first day in business.
We are leaders in the chemical-cosmetic sector, favouring an environmentally sustainable productive approach, continual research and development and carefully developed and tested products which protect the end user and the environment.

Our research and development department bases its work on three fundamental values.
Saving money for companies that choose our products, respect for people who use our products and respect for the environment in which we live.

Company and product certifications ensure our complete commitment to protecting the environment.
Our continual research leads us to find solutions which protect the environment even more, both in terms of packaging and the contents of our products. MORE THAN 40 YEARS OF PLANT-SOURCED INGREDIENTS
Environmental ethics, transparency, active and dynamic work with organisations, institutions and universities which are at the cutting-edge of development in the chemical-cosmetic sector.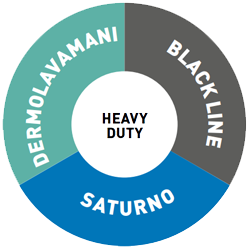 The line dedicated to removing persistent dirt, aimed at the professional sector.
The line dedicated to daily hygiene for all areas, from the home to professional sectors like the food industry, public buildings, schools and restaurants.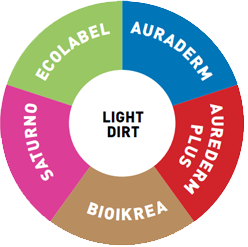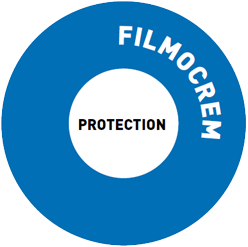 Skin protection line, that ensures protection and lasting cutaneous balance.